Are you cool enough for the new Paul Rich Frosted Star Dust collection? An ice-cold design, very suitable for lovers of special men's watches. These 45mm watches look like they are covered in stardust. Not only the dial but also the steel cases and watch straps are very striking (to say the least!).
View the Paul Rich Frosted Star Dust collection >

Adventure Dial
The Frosted Star Dust watches all have a dazzling adventure dial that absorbs the gaze of all bystanders. Put on your sunglasses because these models will shine right off your wrist!
The Frosted watch case is made according to an old Italian technique and creates shiny images that will steal the spotlight at every meeting.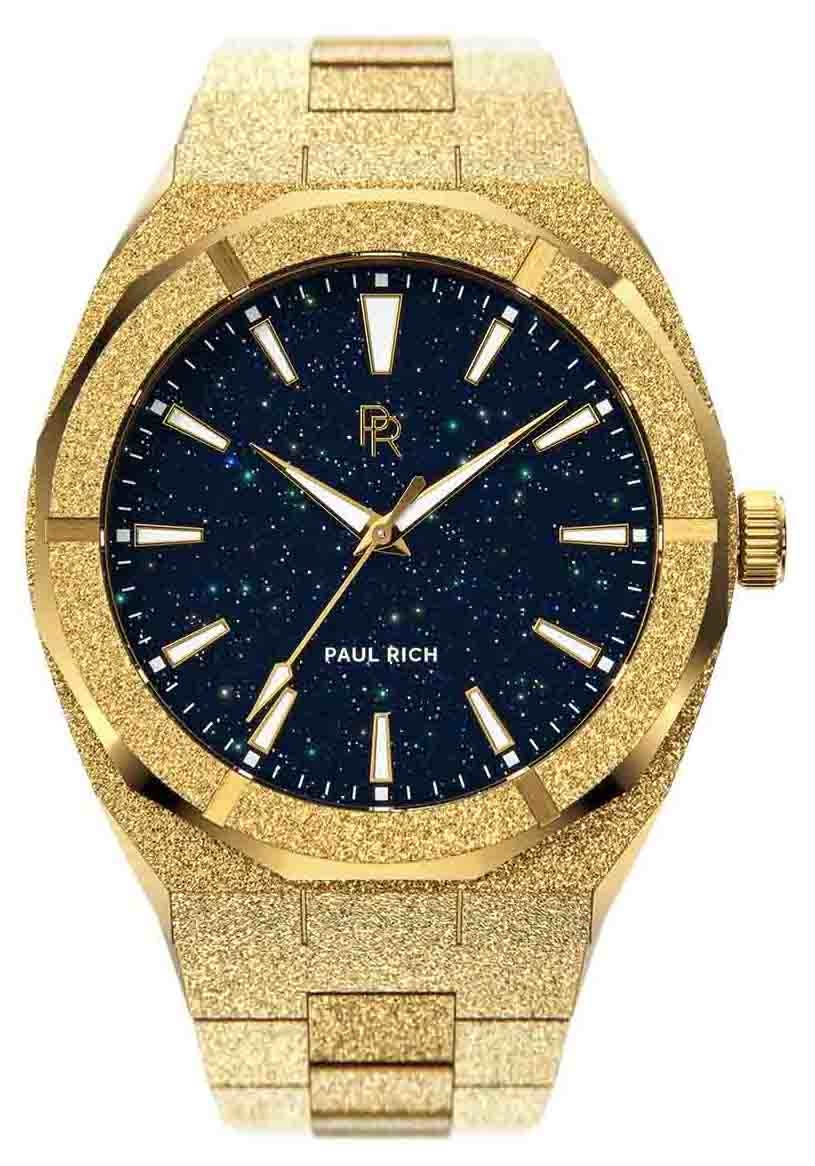 Sparkle like diamonds
The matte effect on premium timepieces is achieved by a technique passed down through generations of Italian masters of the trade. Traditionally, the 'Florentine Finish' is a technique used for jewelry and watches, where micro-incisions are cut into the gold surface. This makes the outside of the watch shine like precious diamonds.
Waterproof up to 50 meters
All Paul Rich Frosted Star Dust models are made of hypoallergenic and stainless steel. The watches are water resistant to 50 meters and the case diameter is 45 mm.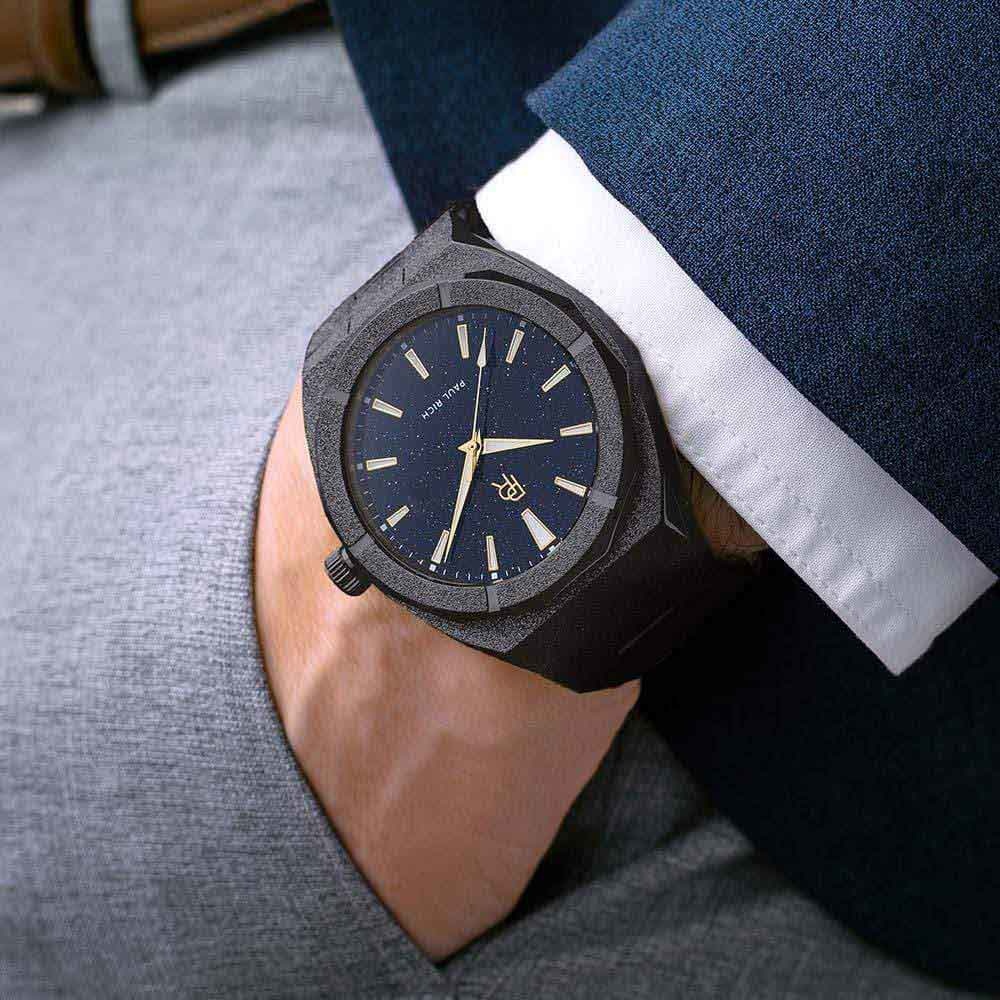 Find your Paul Rich watch at WatchXL. In addition to the new Frosted Star Dust, you will also find the Paul Rich Star Dust and Paul Rich Signature.