For lovers of Swiss watches, we have a new watch brand in our webshop: Roamer of Switzerland. This may be a new brand for our watch shop, but Roamer watches have been around since 1888. Swiss quality watches produced with great care and precision and that only end up in the shops after an extensive quality control. At WatchXL you will find an exlusive range of discounted Roamer men's watches. Elegant class!


Roamer men's watches are characterized by reliable technology and very accurate time display. A Roamer timepiece will not let you down. All Roamer watches are designed, tested and produced in Switzerland. WatchXL has the following collections in stock: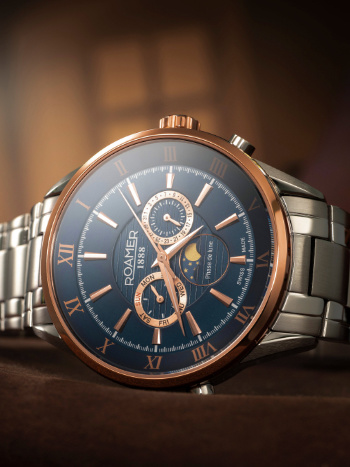 One of the most beautiful Roamer versions we think is the Superior Moonphase collection. These watches not only show the correct time, they also display the phases of the moon. You can decide for yourself whether that is useful and whether it benefits you, one thing is for sure: it looks nice! In addition, you will find on the dial the day of the week + day of the month.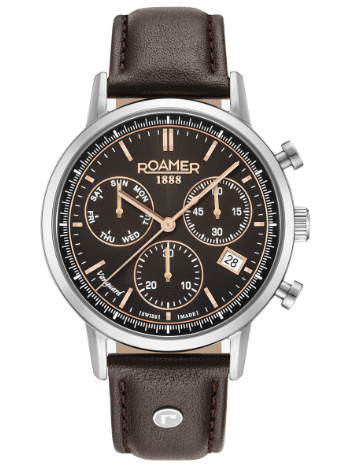 The Roamer Vanguard Chrono collection contains a number of beautiful, elegant chronographs. Large dials and narrow bezels characterize these men's watches. In addition to the chrono subdials, you will also find the day of the week and day of the month on the dial. We currently have various designs such as various colors and models with leather watch strap and steel watch strap.


Minimalistic and discreet elegance, that's the best way to describe the Roamer Searock Classic collection. But also: watches with pure Swiss automatic timepieces to ensure accurate display of time.
The Searock watches have a case diameter of 42 mm. These watches are water resistant up to 100 meters. Available in classic colors white, black and blue they really add something to it!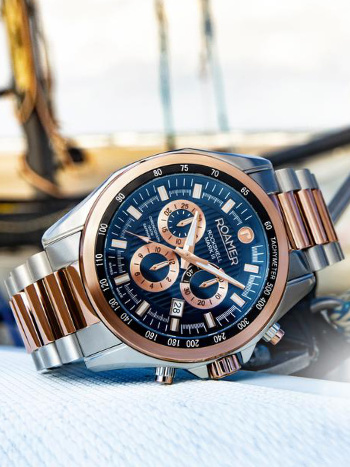 Compared to the Roamer Searock Classic, the Rockshell watches look a lot sportier, but certainly no less elegant. These models have very detailed dials with an almost 3-dimensional appearance. Like the Searock, the Rockshell is waterproof to 100 meters and very suitable to wear during sports activities. In addision to a chronograph, these watches also have a tachymeter.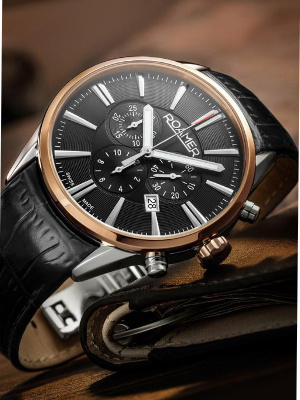 We can tell you a lot about Roamer, but we invite you to take a look at our Roamer watches. Really worth it!