You have those watches that are so limited that very few of them are in circulation. TW Steel has a knack for bringing special models to the market in a very limited way, but we really have never seen it as colorful as with the ACE50 WRC 50TH ANNIVERSARY LIMITED EDITIONS watches: 50 different ACEs, of which only one copy is made. How unique do you want it? The nice thing is that we have 1 of a number of years in stock. Years that no one else has!


TW Steel ACE50: 50 different years
De TW Steel ACE50 WRC 50TH ANNIVERSARY LIMITED EDITIONS watches are made in honor of the winning World Rally Championship teams of the past 50 years. The special thing about these watches is that TW Steel has only made one copy for each year. If you buy this unique men's watch, you are the only one in the world who has this model. You can be sure that no one else is wearing the same year. We are proud that as a TW Steel dealer we can sell the very special Swiss Made ACE50 models years 1995, 1996 and 2015.
50 years of the World Rally Championship, 50 unique watches.
In total, only 50 copies of these Limited Editions have been made worldwide, 1 watch for each year. Each watch honors a team that has won the WRC in the past fifty years.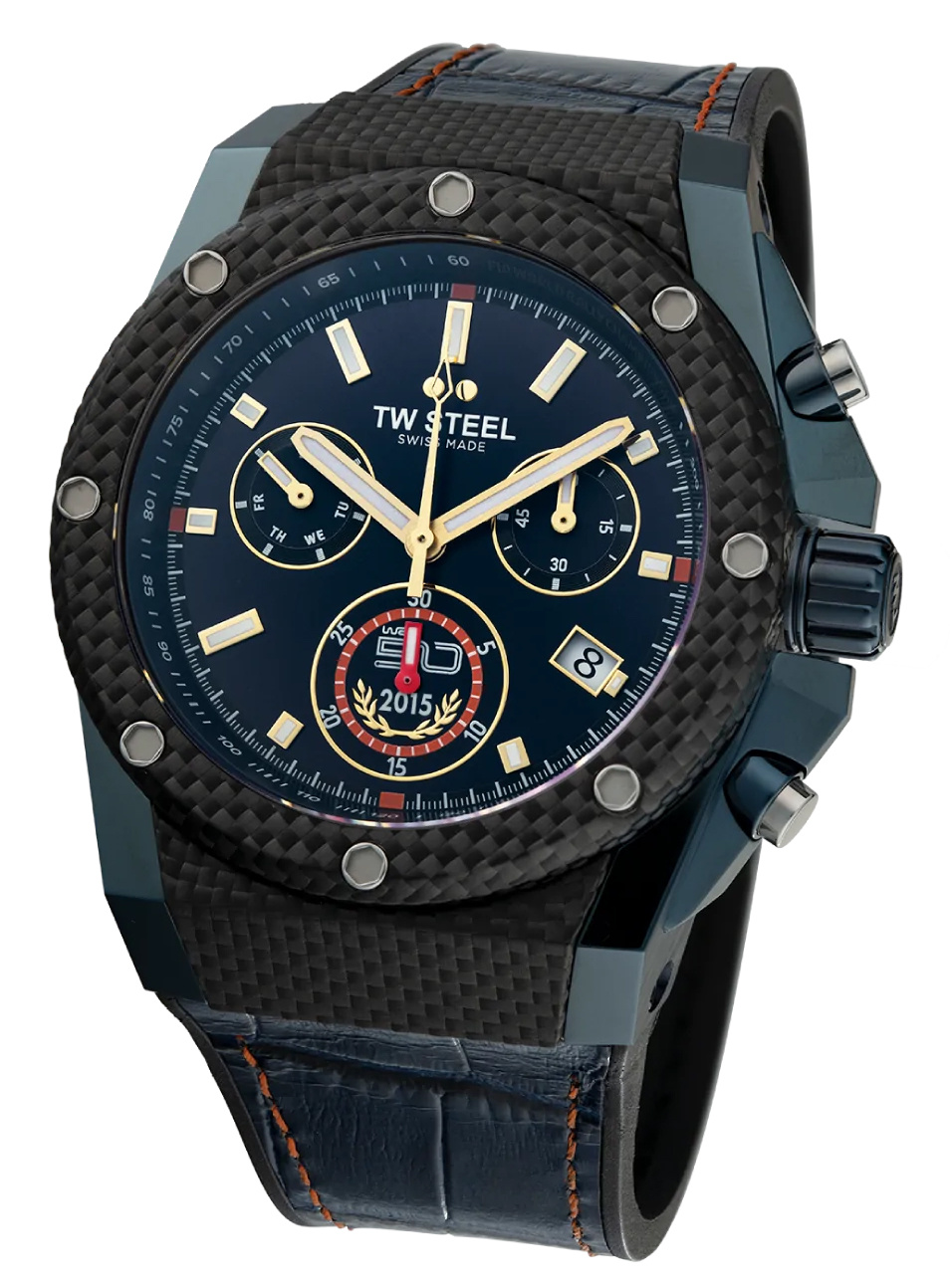 Swiss Made Limited Edition TW Steel watches
These Swiss Made Limited Editions are therefore only available at WatchXL, no other TW Steel supplier has the versions that you will find at WatchXL in the shop.</span /p>
Ronda movement & sapphire glass
The ACE50 watches have specifications that you can expect from a watch in this price range. Inside the models is a Swiss Ronda Z60 chronograph movement and of course also anti-reflective sapphire glass. What is striking are the carbon layers that TW Steel has applied to the case, a cool nod to motorsport. With a case diameter of 44 mm they are somewhat larger than the average watch, optically they still seem a bit larger and that is due to the way the case is designed.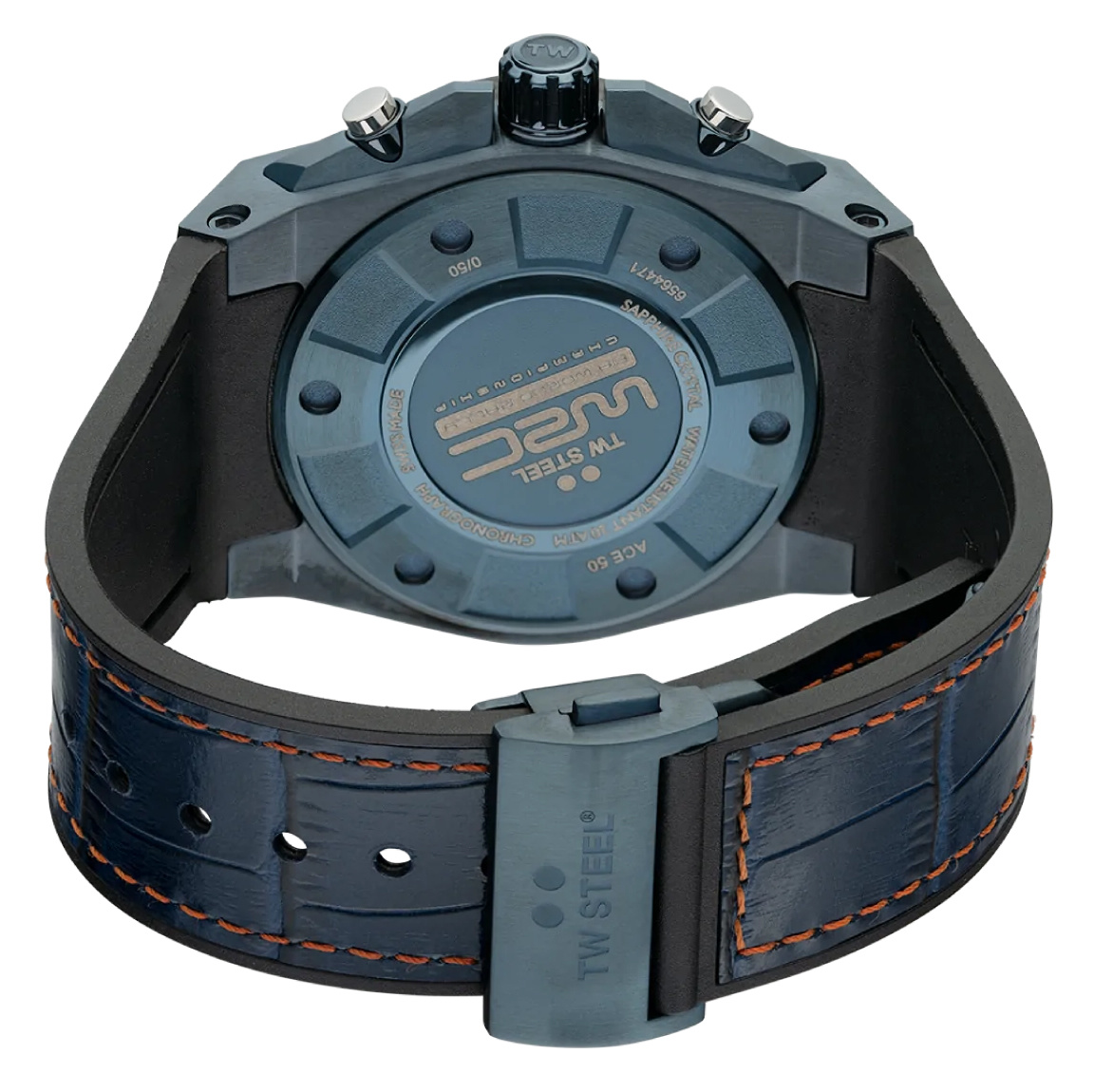 Silicone strap with leather
These watches have a sturdy watch strap made of silicone with a layer of calf leather on top. Something that we are of course used to from previous TW Steel ACE models. A luxurious folding clasp makes putting on and taking off a lot easier. The double-layered dial is beautiful to look at and the screw-down crown guarantees water resistance up to 10ATM when you screw it down properly before entering the water, of course.


You don't get more exclusive than these TW Steel watches. If you buy one of these volumes, you can be sure that this model is no longer available anywhere. Only the lucky buyer will own this year!