Good news for lovers of TW Steel as well as automatic watches: the Dutch watch brand is launching new automatic men's watches with the TW Steel Volante Skeleton collection. Three models with those recognisable Volante looks like the hefty crown, but which are really quite different from the usual TW Steel watches thanks to the skeleton design. We haven't seen such a Skeleton model from TW Steel before.


TW Steel Skeleton: transparent dial and watch cover
The see-through dial and transparent watch cover of these watches give a nice peek at the automatic Seiko movement that is the beating heart of these men's watches. So battery replacement is something you never have to do with these wristwatches. Read more about The advantages & disadvantages of automatic watches here.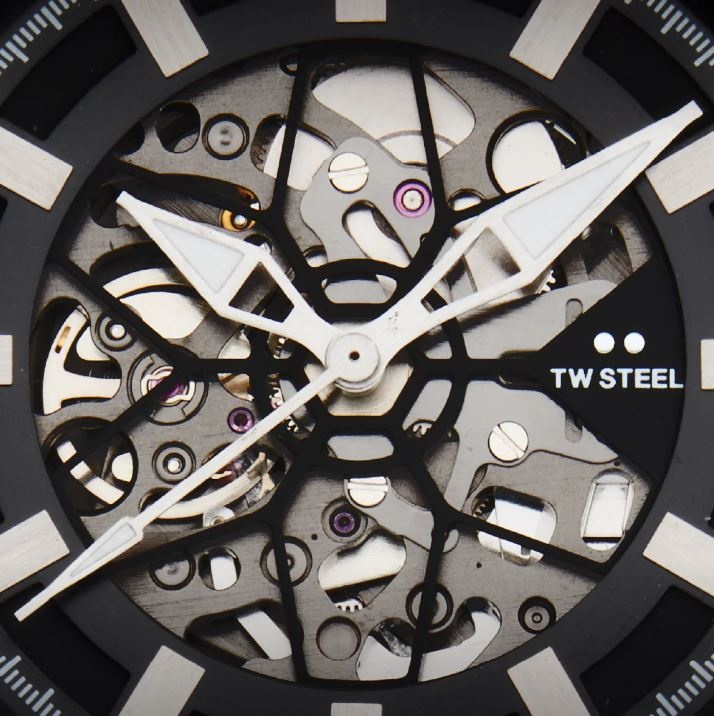 Waterproof up to 100 metres
The TW Steel Volante Skeleton watches have a case diameter of 45 mm, are water resistant up to 100 metres and for now available in three colourways, including one with a gold-coloured case.