Is the second hand of your chronograph watch not correctly positioned at 12? Is the second hand or maybe even the minute and/or hour hand of the chrono before or after the twelve o'clock position? That is very annoying and most of all irritating. But don't worry, your watch is not broken, the problem is easy to solve. In this blog we explain in a few steps how you can reset the second hand.


You can easily set the chronograph yourself
Sometimes even new watches come with an incorrectly set chronograph. It is annoying to discover that your newly bought chrono watch is not set properly and the second hand of the chronograph is not quite right on the 12 when you receive it. It's also possible that you might have caused this problem yourself when adjusting time and date. By setting these you might have accidentally did something that prevents the second hand from returning properly to the 12.
Of course, no matter what caused it, the problem is irritating and should be solved. The good news is the watch is not broken, you don't have to go to the jeweler to solve it. Anyone can easily set the chrono with these four steps: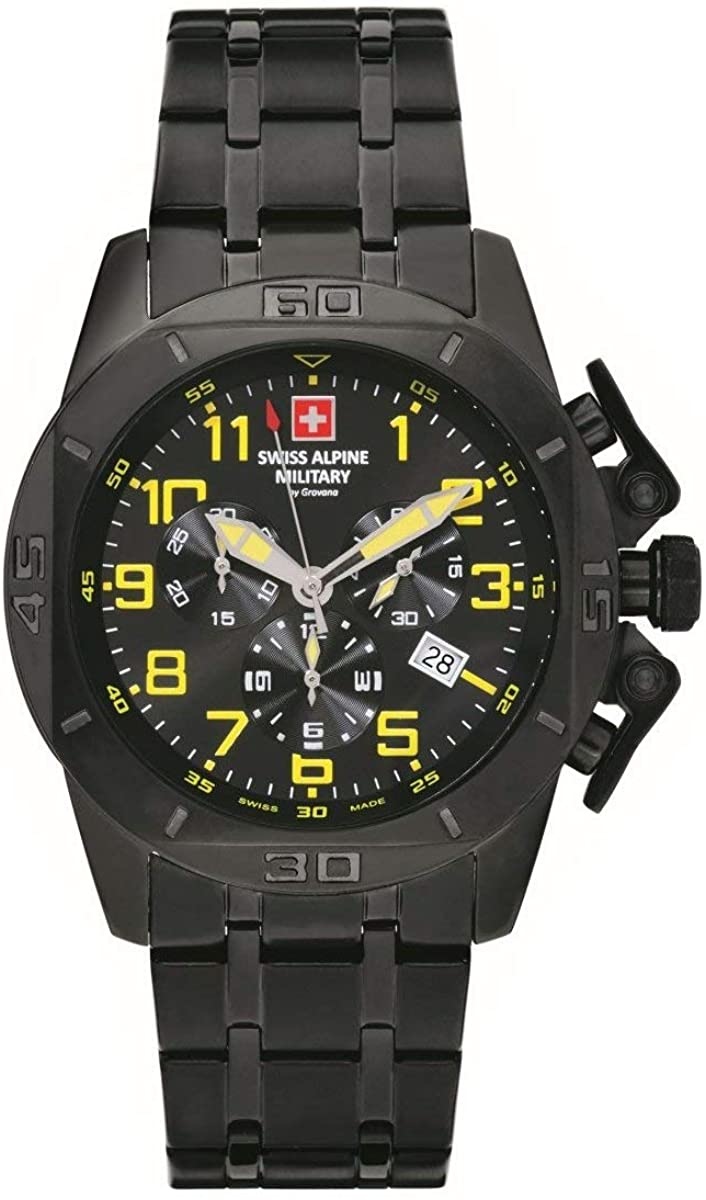 Does the second hand of your watch always go past 12 with resetting? You can easily solve this yourself.


Step 1
Pull out the crown of your watch.

Step 2
Press the top pusher button (in some cases you may also need to push the lower button, with Swiss movements for instance, check this video and learn how to set a Swiss Made chrono) to operate the chronograph. If you press the button once, the hand will move a few tenths to a second. If you keep the button pressed, the second hand will rotate faster.


Step 3
Keep the button pressed until the second hand is on 12 again.

Step 4
Is the second hand correct? Push the lower button once, this will set the minute hand to zero. 

Step 5
Push the crown of your watch back to the first position, all the way in. The problem should be fixed now. The second hand will return to 12 every time you reset the chronograph.


In this video we show how it works with a TW Steel VS4 Volante watch:


Tip: Find the best chronograph watches here.


What if you have a watch with a Swiss Made movement?
With a watch with a Swiss movement (Swiss movement), it all works slightly differently. Take a look at this video to learn how a chronograph watch with a Swiss movement can be set.
Has this not solved the problem yet? Still not quite figured it out. Then contact your dealer.