Is there moisture inside your watch? That's annoying! Because watches don't like water or condensation on the inside of the glass. Moisture can have quite a few consequences for the movement inside your watch. So moisture can be bad news. 
How much harm can moisture do top a watch?
There's no point in panicking. Moisture inside a watch doesn't have to be lethal to your watch. We will explain how you can solve it later. But beware, not with all so-called waterproof watches are suitable to take a shower with and surtanly not al of these watches are water resistance enough to take them with you while going under water.
Many watches are splash-proof, but are you going for a swim with your watch of thinking of snorkeling with the timepiece? Then read below if your watch is water proof enough to do so. Otherwise, you might want to find a watch that is waterproof to at least 10 atmospheres.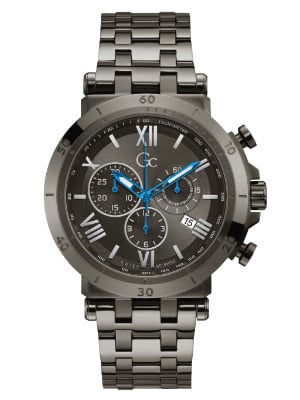 How does moisture form in your watch?
Did you cycle through a heavy rain shower? Have you forgotten to take your watch off while swimming or showering? Or maybe you wore it during exercise?
There are a few reasons why condensation forms on the inside of your watch glass. Even large temperature differences can cause water vapor to form.
Condensation on the inside of the watch
Condensation on the inside of the glass of your watch actually occurs because your watch is leaking or because you have not closed the crown of the watch properly, for example. Somehow the moisture has gotten in. This usually has to do with the water resistance of your watch.
It might however be caused by a large temperature difference. If the watch was worn in outside weather temperaturs below 10 degrees Celsius and after that gets warmed up by wearing it inside a building with warm temperature, some condensation might occure. This condensation, however, should be fading withing a couple of hours. If not, there is definitely something leaking!
Usually it says on the lid how many meters your watch is waterproof, sometimes it is also on the dial. In addition, the glass of the watch may also be broken or the gasket in your watch may have had its day.

Will condensation damage your watch?
Watches don't like water on the inside, that's well known. Condensation on the inside of the glass is especially annoying, but does not have to be directly harmful. Is it no longer condensation, but do you have drops in your watch? Then quickly go to the jeweler.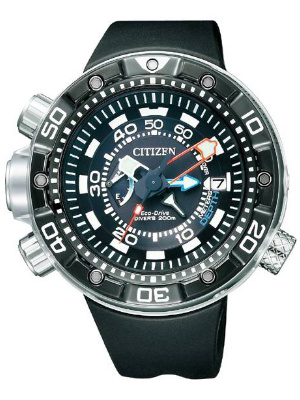 How waterproof is my watch?
Almost all watches state on the lid what the water resistance of the watch is. Sometimes it is also mentioned on the dial. It might be stated: in meters, ATM or bar. It all comes down to the same thing: water pressure.
10ATM = 10 bar = 100 meters
Watches are tested for water resistance in factories. This is done under ideal circumstances. If a watch is water resistant to 100 meters (also called 10 bar or 10 ATM), this does not mean that you can dive with it to 100 meters. Because your arms will move at such a depth, there will automatically be a lot more pressure on your watch and water will enter.
What can I do with my watch?

3 ATM / 3 bar / 30 meters:
Your watch is splash-proof. This means you can wear it while washing your hands, but be careful with water. The watch is not suitable for showering, swimming or diving and also pay attention to cycling when you walk through a heavy rain shower.
5 ATM / 5 bar / 50 meters:
Watches that are waterproof up to 5 ATM are suitable for showering. But don't go swimming with this watch.
10 ATM / 10 bar / 100 meters:
These watches are suitable for swimming and snorkeling, but unsuitable for diving.
20 ATM / 20 bar / 200 meters:
Suitable for swimming and diving in seas or lakes. Not suitable for scuba diving.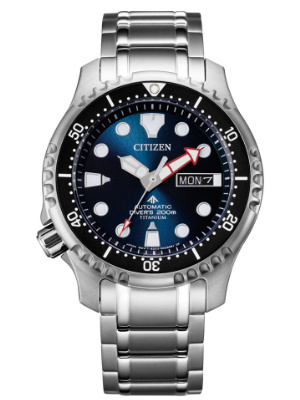 Citizen Promaster Marine
100 ATM / 100 bar / 1000 meters:
Suitable for deep sea diving.

Are you considering a watch with which you can at least go swimming, snorkeling or diving? These diving watches can withstand water well.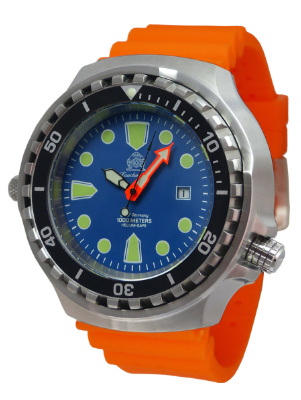 Tauchmeister Professional diving watch
How to remove moisture out of the watch
Do you have condensation under the glass of your watch? Put the watch aside for a while. The condensation has entered, so it can be removed. Wait until the condensation has disappeared. Optionally, you can do this in a container of rice. Rice absorbs moisture.
Don't use a hair dryer to remove moisture!
An attractive idea might be to use a hair dryer, for example, to make the condensation disappear sooner. We strongly advise against this! This can actually cause greater damage.
Do you want to prevent water from entering your watch again? Then take it to the jeweler and have him look at it.
Did you know that there are watches with an ISO certificate that guarantees water resistance? You can read more about it here.
Warranty on water damage watch?
Water damage is covered by the warranty, as long as it has occurred without any fault of your own. Watches with water damage are tested by the brands themselves for water resistance. If it turns out that the water resistance is okay, then the water damage has arisen in a different way.
Possibly because the crown of the watch has not been closed or turned properly. In that case, the damage is not covered by the warranty.