Imagine this: it's a sunny Saturday afternoon, you're walking leisurely through town and you see a brilliant glint in the window of a shop. That glint is particularly colored and very eye-catching: it is the unique Citizen watch on your wrist! That's Citizen Tsuyosa: a watch collection unparalleled in beauty. And the nice thing is: these models are temporarily reduced in price (for introduction). Worldwide shipping & money back guarantee!


Citizen Tsuyosa: attractive, striking and strong
That colour could also be blue, turquoise or red, but in any case it's a Citizen Tsuyosa watch, a timepiece that looks like it could handle anything! a jewellery shop. You are immediately drawn to a strikingly coloured watch with a silver-coloured steel case and a strap that looks like it can handle anything. Citizen Tsuyosa: automatic watches, attractive, eye-catching and strong performance.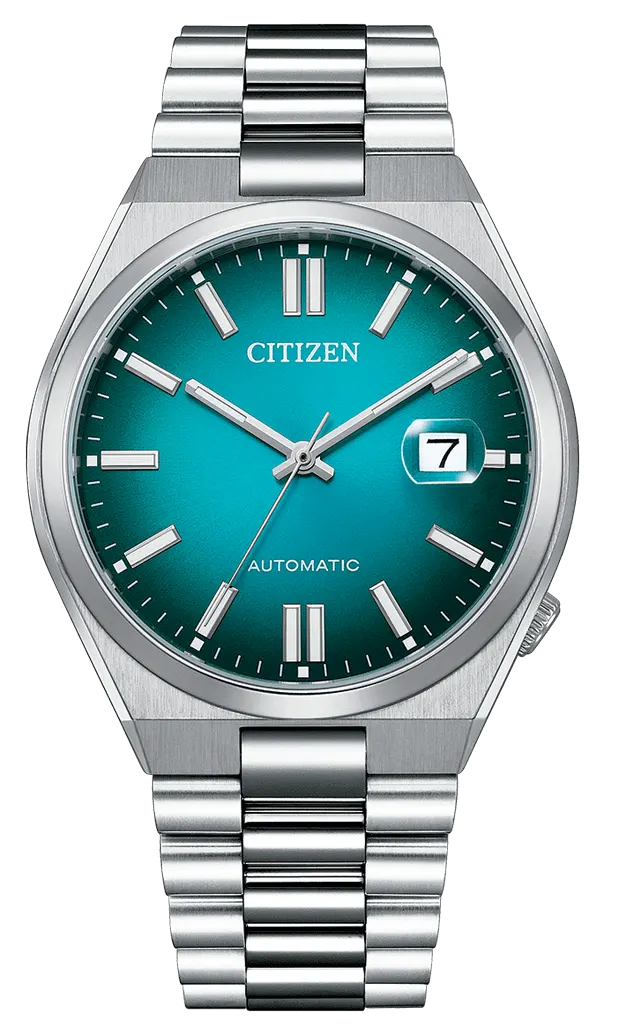 Citizen Tsuyosa: for colorful Personalities
So one of the first things that stands out about Citizen Tsuyosa watches is those particularly beautifully colored dials. These automatic watches range in colour from bright blue and turquoise to sunny yellow and classic black. There is a colour for everyone and for every occasion. Whether you want to add a splash of colour to your outfit or let your personality shine, these watches are here to stand out. And the best part is: they are much prettier in real life than in the product photos!
Tsuyosa: Durability and strength as top priority
A watch should not only be beautiful, but also withstand everyday life. 'Tsuyosa' is the Japanese word for 'strength' and Citizen fully understands this and it shows in these watches: they have a powerful look and strong appeal. The silver (and rose gold) steel watch case and strap not only look great, but they are built to last. The material is scratch-resistant and can handle the wear and tear of daily use, meaning you don't have to be afraid to wear your watch anywhere you want.


There is no need to replace a battery with these powerful watches: that is the biggest advantage of automatic timepieces. Move your wrist, wind the watch and wear it for as long as you like. As long as you wear your watch, it will keep running without you having to worry about replacing batteries. In doing so, you can feel free to put the watch on your bedside table for two days before it stops running. Then pick it up again, shake it horizontally back and forth for a while and wear it: your powerful Tsuyosa will just keep you up to date again!
Moreover, an automatic timepiece has the charm of craftsmanship, as it is often more complex and requires manual finishing.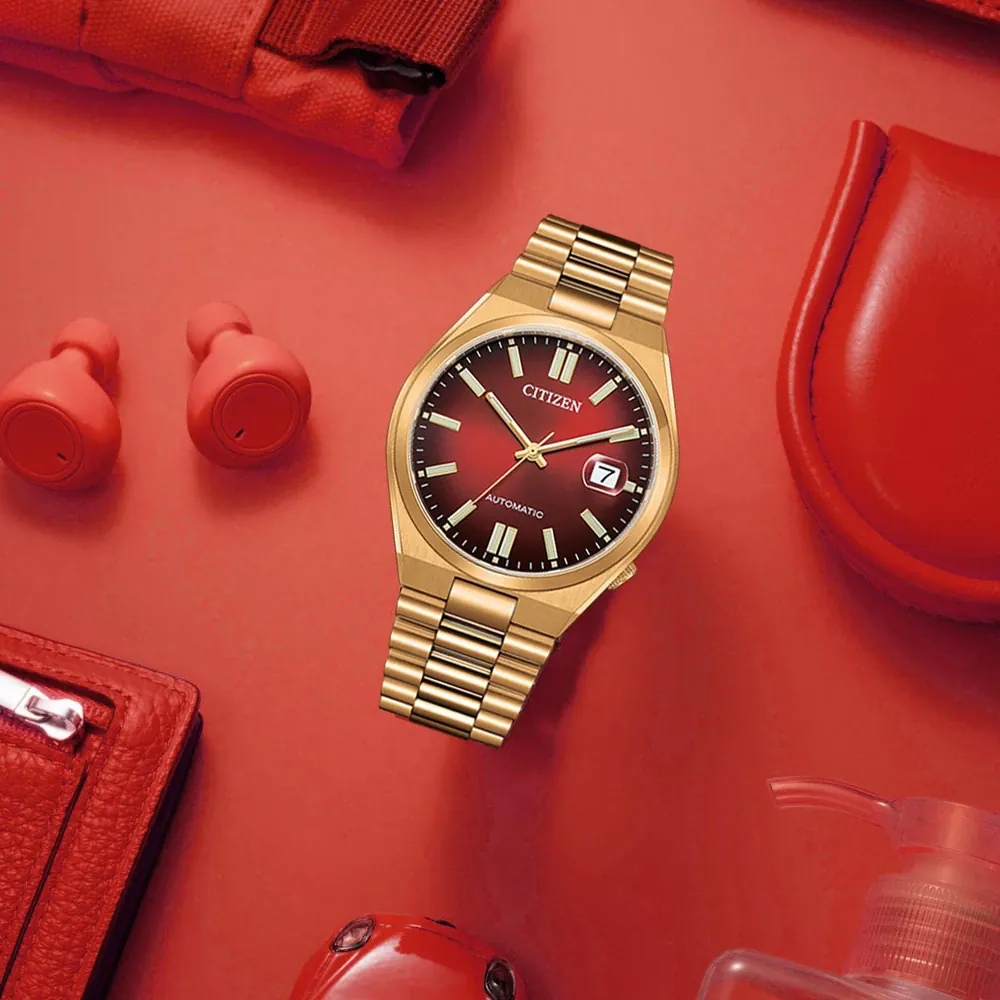 The practical advantages of automatic watches
We've already told you about the pros and cons of an automatic watch. Besides the fact that automatic watches are fascinating, they also offer practical advantages. First, they have a smoother, 'tick-free' movement of the seconds hand. Secondly, if you don't wear your watch for several days, it still keeps running accurately. This makes automatic watches ideal for alternating usage patterns.
Watches in the most beautiful colours, suitable for an active life
Citizen Tsuyosa watches are not only available in a rainbow of colours, but they are also perfectly equipped to follow your active lifestyle. Whether you exercise, go to work or have a night out, these watches fit perfectly on your wrist and ensure that you are always stylish and punctual.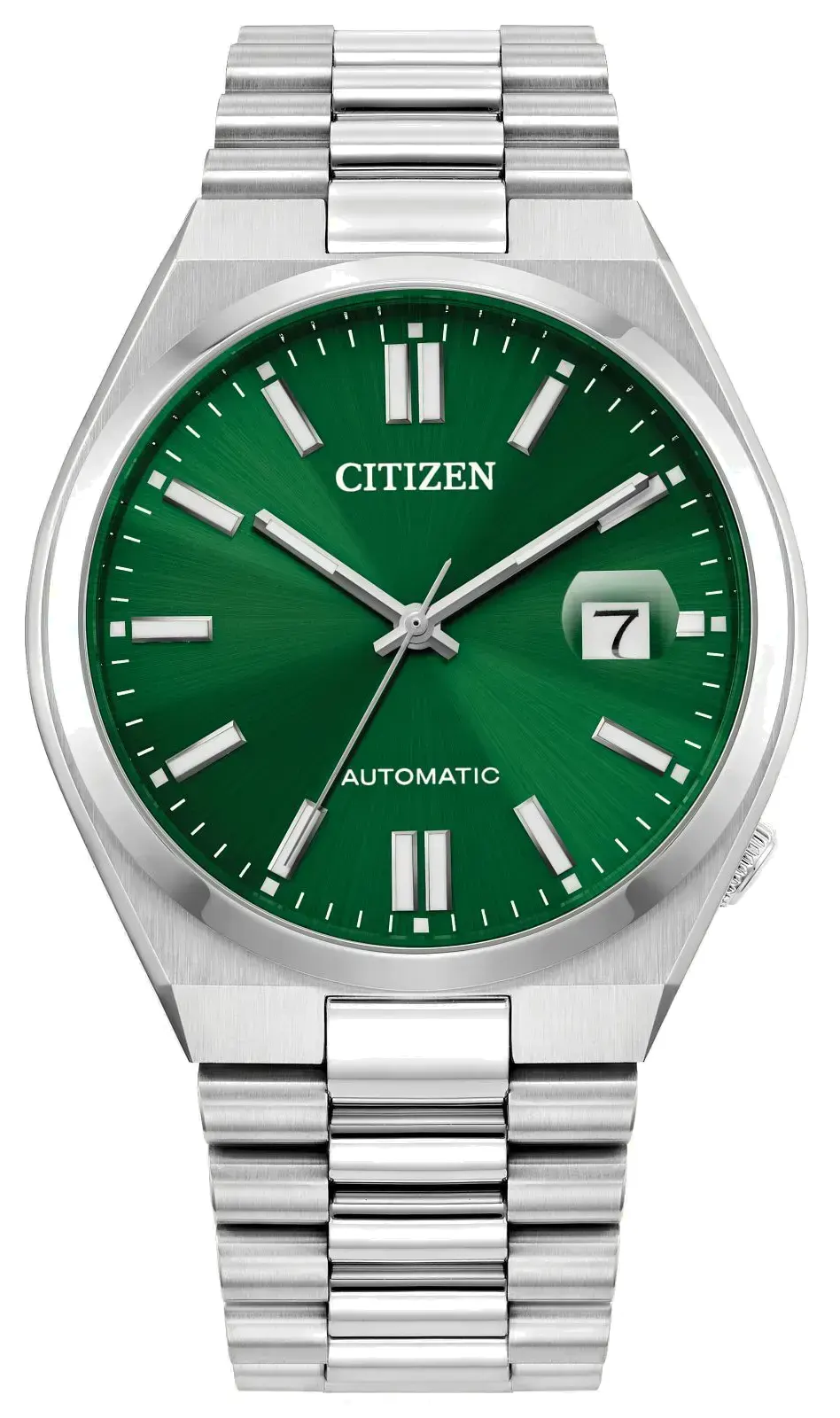 Citizen Tsuyosa: suitable for men and women
These particular automatons are actually men's watches but, with a case diameter of 40 mm, they are not too hefty in size. And that makes them suitable for men and women. So no matter what gender you are, if you like one of these watches: wear it with pride.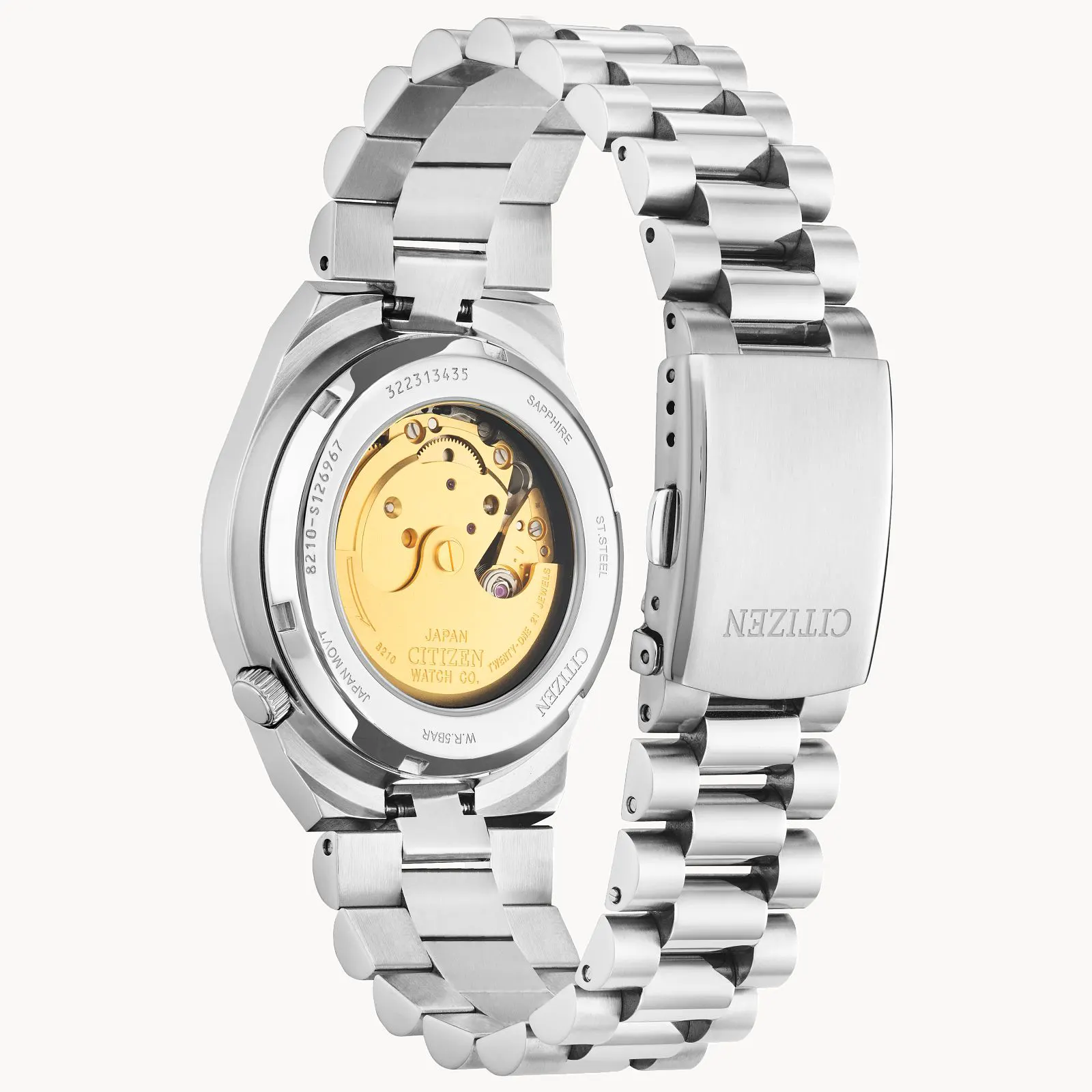 The Citizen Tsuyosa watches are a brilliant combination of form and function. With their striking colours, durable materials, and automatic movements, they offer not only a piece of craftsmanship for your wrist, but also a touch of personality in your daily life. Which colour best suits your style and personality? Find out today and let your watch reflect your true self.

Whichever Citizen Tsuyosa you choose: WatchXL is your Citizen dealer. And do you have a watch in mind and have questions about it? Feel free to contact us.

Have fun shopping.