Does your watch have a date window? Ideal. I myself check the date almost every day when filling in forms or other matters. Summer time, winter time, a month with 30 days or a month with 31 days.... Your watch must of course be on the correct date. How do you do that? We regularly receive questions about this.


Setting your watch to the correct date is not that complicated with most watches. But you just need to know it, because otherwise you can search for times. Because to be honest, it's a bit hidden.
Step 1
Take your watch in your hand and grab the crown with your free hand
Step 2: pull out the crown of the watch
Gently pull the crown out to the second click. Please note, several watches have a screwed crown. This crown must first be unscrewed before the crown can be pulled out a few millimetres.
        Read also: 'My watch is broken! 10 common watch defects'
Step 3 (Be careful not to make this mistake):
Make sure the time is not between 10 PM and 2 AM. Your watch itself is busy moving the date by one day between this time. If you manually adjust the date between this time, the date mechanism may be damaged, so that you can no longer change the date yourself.
Step 4: Adjust the date of your watch
When the crown is pulled out to the second click, you can adjust the time on your watch. Then push the crown back one small tap. You can now manually adjust the date by turning the crown.
Step 5: Push the crown back in and tighten
When the date on your watch is correct, push the crown back in. If the watch has a screw-down crown, hand-tighten it again. This way no water damage can occur.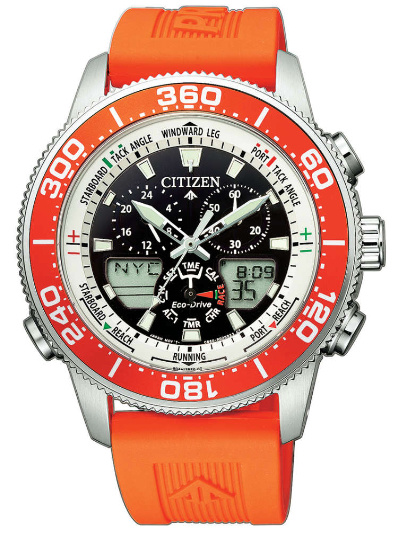 Citizen JR4061-18E with perpetual calendar


As you can see, setting the date is not that difficult, but you do have to pay attention. Are you looking for a watch where you never have to set the date? Then we recommend a watches with perpetual calendar. Are you still unable to get the date right with the above tips? In this video we show you how to adjust the date:

We hope this information will help you set up your watch properly. If you have any questions, don't hesitate to ask.