You might have seen them in our webshop, but we have a very extensive Philipp Plein watch range. That watch collection is regularly supplemented with new Philipp Plein men's and women's watches, such as the Plein Couture collection which you can find in our webshop. Chic and very understated women's watches, finished in great detail and pleasant to wear.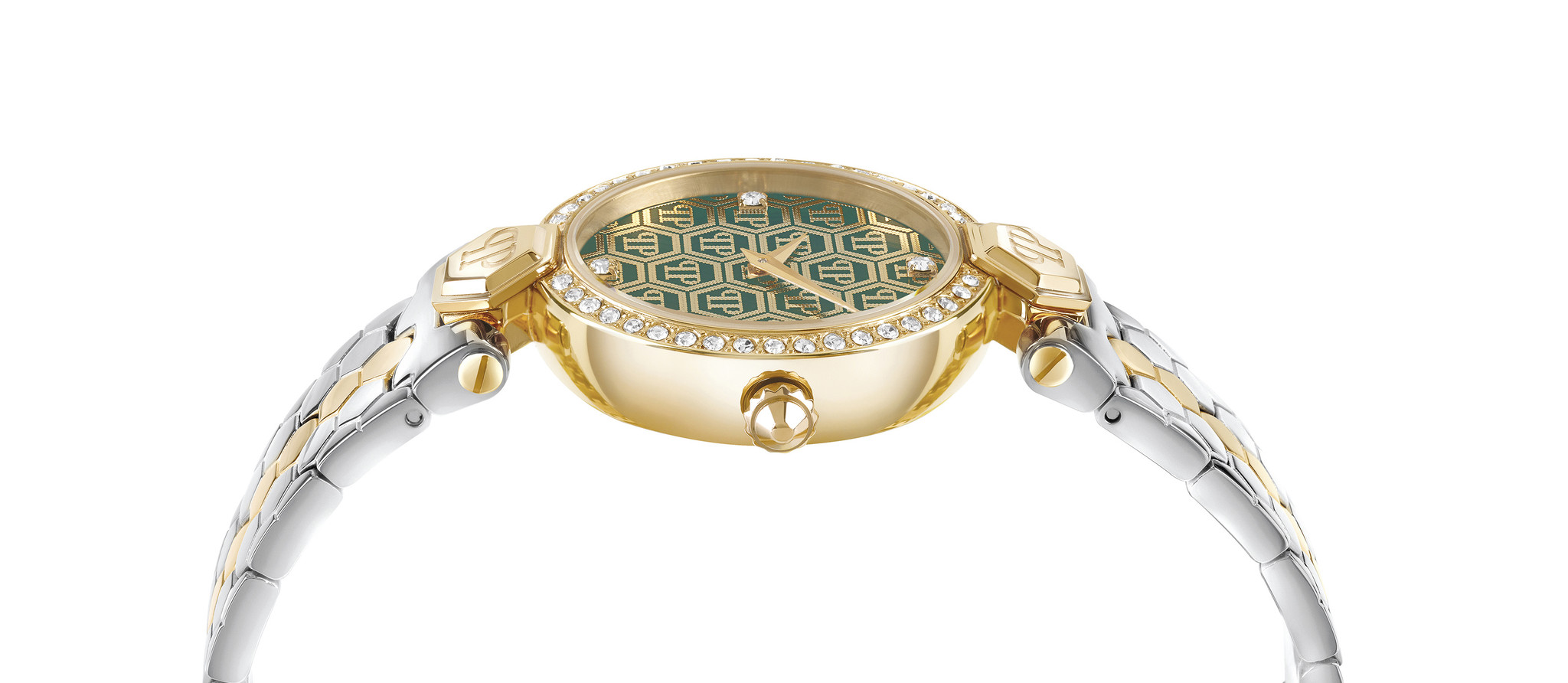 Philipp Plein Couture ladies watches
The watches of the German fashion designer Philipp Plein are very popular. The Plein Couture collection is a nice addition to the range. These models are quite distinctive when it comes to the case diameter and thickness. Because the Plein Couture watches have a very limited diameter of no more than 32 mm and a case thickness of only 9 mm. That makes these timepieces very easy to wear with any kind of clothing.


✅ Case diameter 32mm, case thickness 9mm
✅ Swarovski crystals on the dial and/or bezel
✅ Suitable for wrist sizes up to 195 mm


Inlaid Swarovski crystals
All Philipp Plein Plein Couture ladies watches have beautiful inlaid Swarovski crystals on the quarters. The versions with a steel link bracelet also have Swarovskis on the bezel. Despite these glittering crystals, the 'bling bling' of the Couture watches is not that bad. They especially stand out because of the finish and the use of the Philipp Plein logo. Because this logo can be found on the dial but also on the watch straps.


The Philipp Plein Plein Couture models are available in various colors and in versions with a steel link strap or calfskin leather watch strap. The starting price is €250.