With its black case, black dial with cream colored hands & indexes and its light brown leather strap the TW Steel MS34 is a fantastic watch to see and to wear. But keep in mind, this watch is not a small item, it has a case diameter of 48 mm. We tried to shoot some nice photo's of this unique watch, because pictures say a lot more than text. 


TW Steel MS34: an impressive watch
The MS34 is made to impress. Wear this men's watch and people will certainly notice it. You will be wairing a large juwelry, no doubt about that. The size of the watch looks optically enhanced by the large crown and pushers. Yes, we know, case size 48 mm: it's huge!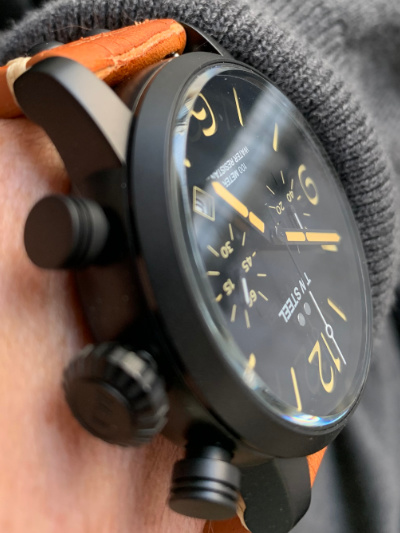 Like this TW Steel Maverick? Shop it here >

TW Steel MS34: beautiful watch
The round bezel of the MS34 encloses its dial beautiful. On the black dial you will find strikingly large hour numbers and indexes. Also this watch is ecquiped with a chronograph.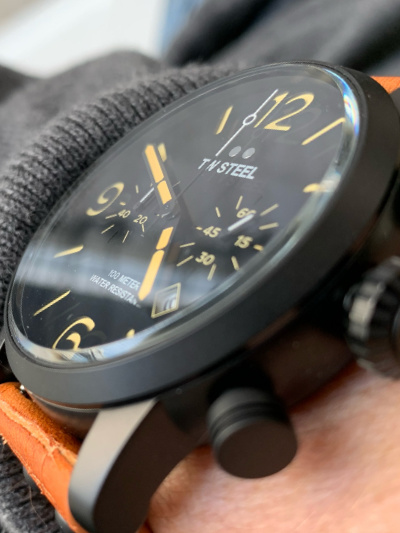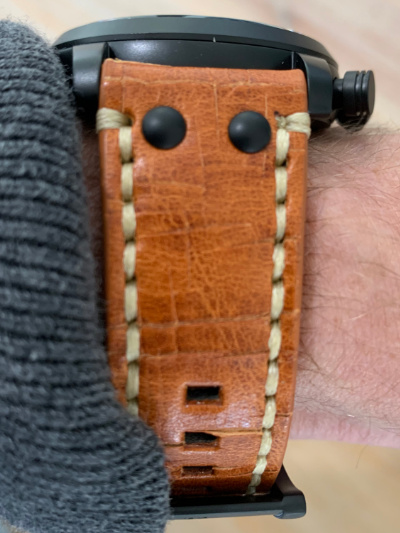 A watch strap that is easy to replace
don't like the watch strap? Need a new strap? It's good to know that the strap of the MS34 is easy to detach. A new strap is easy to refit. Use the sliders at the bottom of the strap and remove the old strap and replace it with another one. The sliders allow you to do this job within a minute. Please note: this watch needs a 24 mm strap with a straight connection.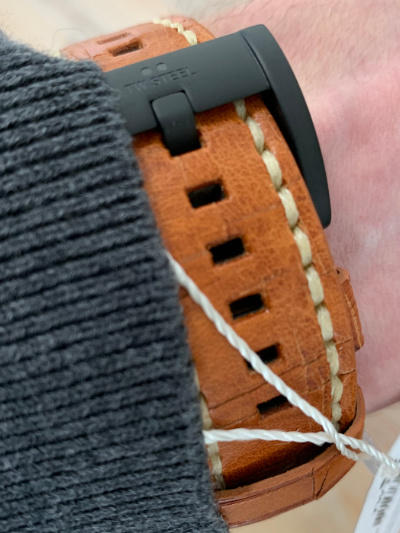 Chronograph movement
The MS34 is a watch with a quartz movement with battery. The movement used inside this TW Steel Maverick is a Citizen Miyota 6S21 movement. A very common movement, cheep but very reliable. This movement not only ensures that the time is accurately displayed, it also powers the chronograph. The MS34 Maverick can withstand a splash of water, but you better not go for a swim with this fine mens watch, we do not recommend it because water will deteriorate the leather of the strap.
At the moment, the TW Steel MS34 is available for a special offer price of € 299.00. Find all  specs and description here on our site.