Every TW Steel enthusiast knows that the Dutch watch brand has a thing for car & motorsport. A large number of watches are therefore inspired by great races such as Formula 1, Dakar and MotoGP. Many well-known drivers from have contributed to unique designs that make TW Steel watches so special. The new TW Steel CE4110 CEO Tech breathes speed and adrenaline found in rallying. This unique watch is specially made to celebrate the 50th anniversary in 2022 of the World Rally Championship (WRC).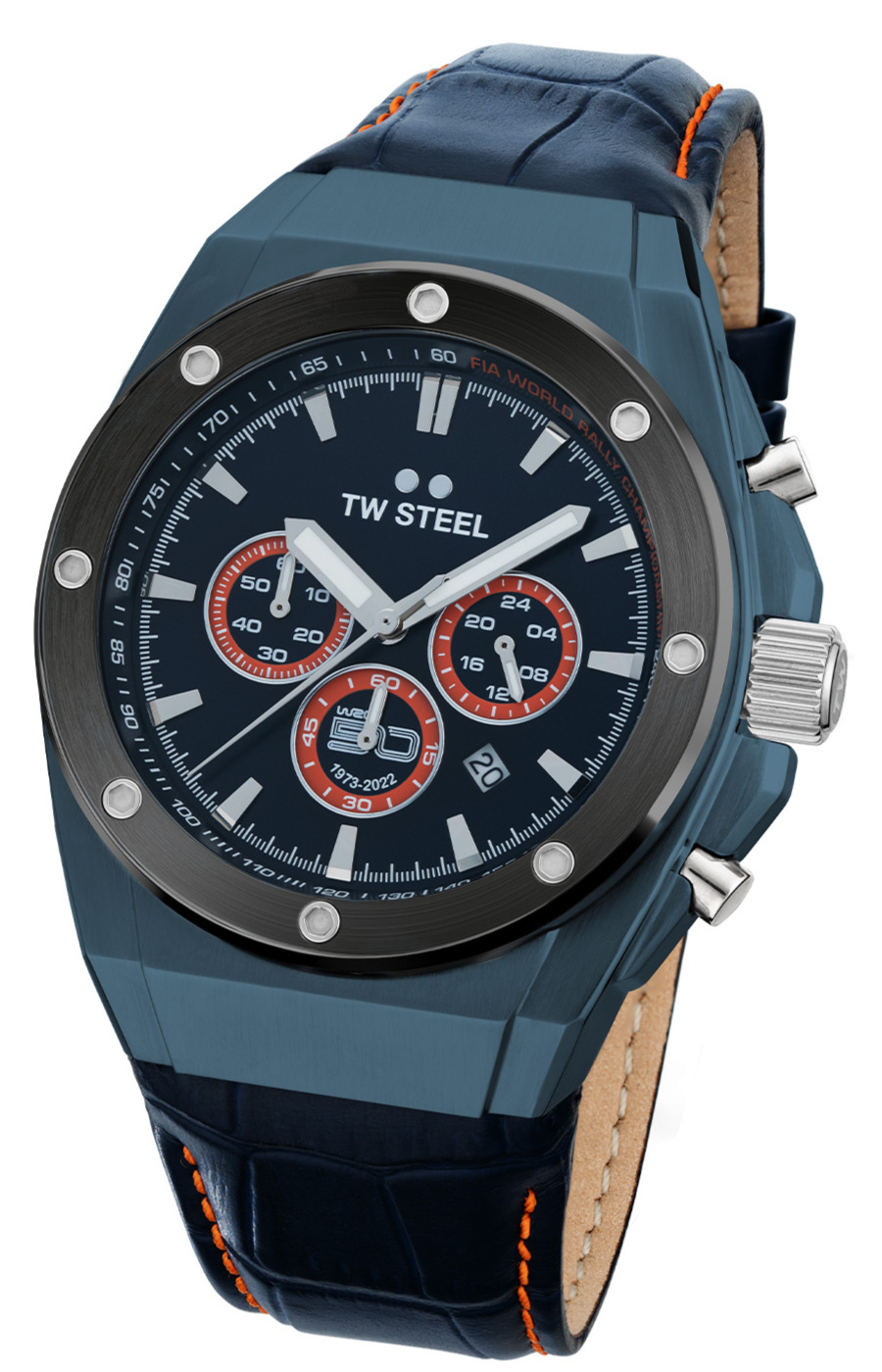 FIA World Rally Championship
The World Rally Championship (WRC) is an international rally racing series that features some of the best drivers in the world competing in high-performance cars on a variety of surface types, including asphalt, gravel, and snow. The series consists of 13 rounds held on five continents, with each round featuring a series of timed "special stages" run on closed-off sections of public roads. The team with the fastest overall time at the end of the event is declared the winner. The WRC is widely considered to be one of the most challenging and prestigious motorsports championships in the world.
Only the very best drivers take part in the annual World Rally Championship. The organization is in the hands of the FIA and the races take place on 5 different continents. Every year since the start of the WRC in 1973, the very best rally drivers have competed for the world title.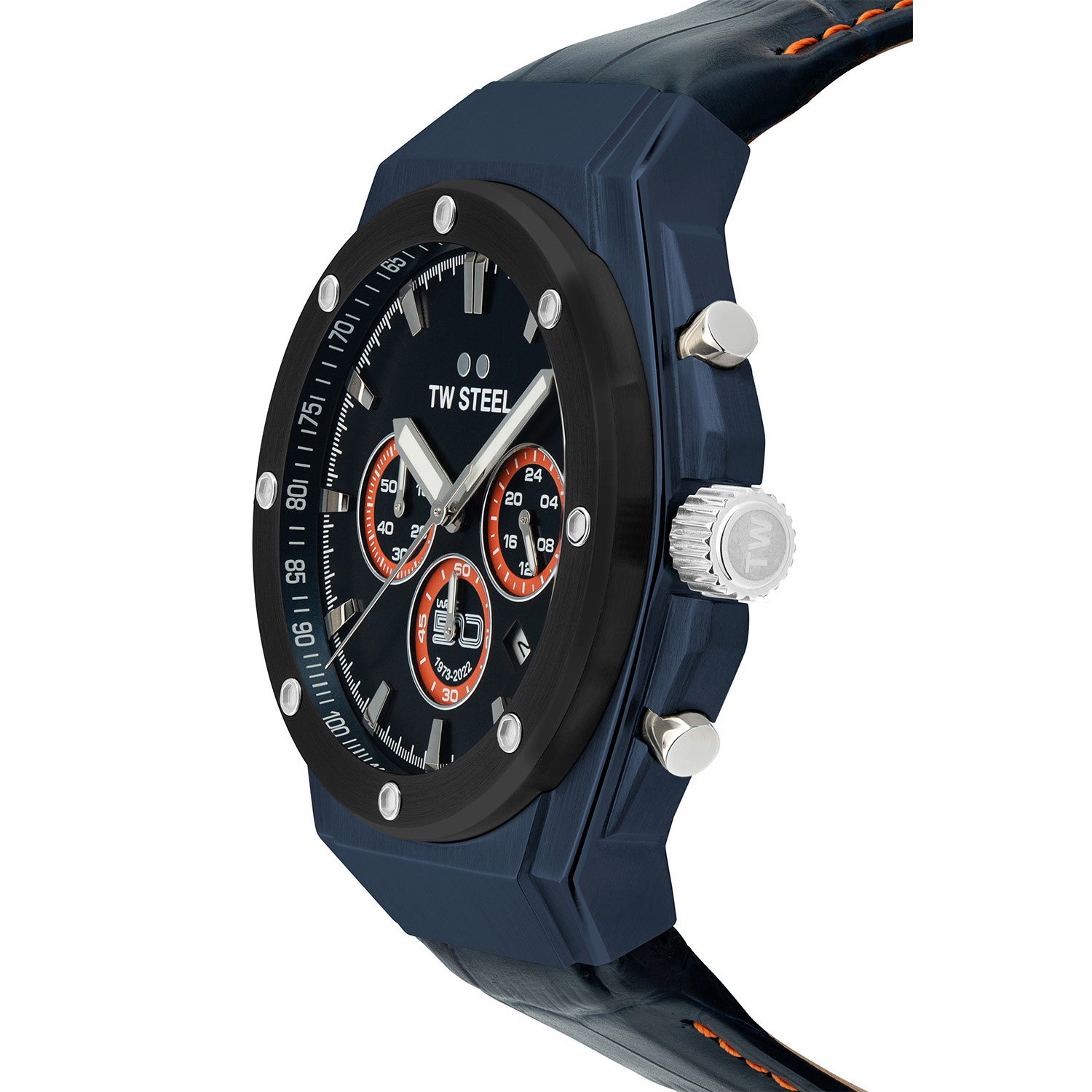 The case is fully equipped with a blue PVD coating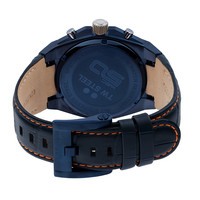 50 years WRC logo on the back


Championship for drivers and constructors
Not only the participating drivers compete for the points, the constructors also participate to secure a place in the standings. Maintenance, repairs and adjustments take place within a strict time limit. All of this takes place under the watchful eye of the public and media, who are thereby involved in the race.


Also read: The CE4110 in Top Gear


In racing style with this WRC Special Edition watch
With the new CEO Tech CE4110, TW Steel once again scores points among motorsport enthusiasts and this watch is an asset to us TW Steel WRC range which already includes a large number of rally sports watches. This sturdy men's watch is of course equipped with unique WRC details such as the 50th anniversary logo and FIA World Rally Championship inscription on the dial. The screwed valve cover of the CE4110 is also fully executed in WRC style. A sturdy and well-finished leather watch strap in WRC color scheme completes this watch.


The TW Steel WRC is a Special Edition for the real fan. An excellent clock with lumibrite hands that give perfect light and a water resistance of up to 100 meters. This timepiece comes with a 2-year warranty. An asset to your TW Steel collection and an ode to rally sport!