Do you also suffer from that strange behavior where you always pay attention to what kind of watch someone is wearing? Like with your friends, acquaintances and even people in movies and on TV? And now your wondering what kind of watch James Bond is wearing? Well, at least we have that strange form of behavior. Maybe we're a little crazy. But it's actually quite fun and interesting to see what brand and type of timepiece someone is wearing. Take James Bond for example: We didn't expect Q to saddle '007' with a toy watch, but what brand and model does the British secret agent wear? Read all about it in this Watch News. We will also tell you which watch James Bond is wearing in 'No Time to Die'...


Science fiction watches
We wonder whether in everyday life the British MI6 equips its 'field staff' with ultramodern timepieces provided with science fiction gadgets such as lasers, etc., but Ian Flemings '007 ' in any case does have ultimate men's watches.


What brand of watch does James Bond wear?
The watch brand James Bond wears varies through the years and by actor. 6 actors have filled the role of 007 over the years: Sean Connery, George Lazenby, Roger Moore, Timothy Dalton, Pierce Brosnan and Daniel Craig. And with them we saw several brands pass by.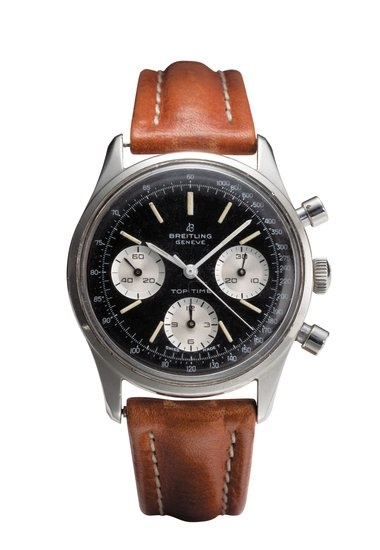 Breitling Top Time Ref. 2002 (source: Breitling.com)


Sean Connery: Rolex and Breitling watches
The favorite watch brand worn by the first James Bond, Sean Connery, was clearly Rolex. But Bond also wore Breitling models on his wrist. No ordinary wrist watches but specials with unique 'standard options' such as a Geiger counter and a compass. In 'Dr No' and 'From Russia with Love' you can see the secret agent wearing the 'Rolex Oyster Perpetual Submariner' and in 'Thunderball' also the Breitling Top Time Ref. 2002.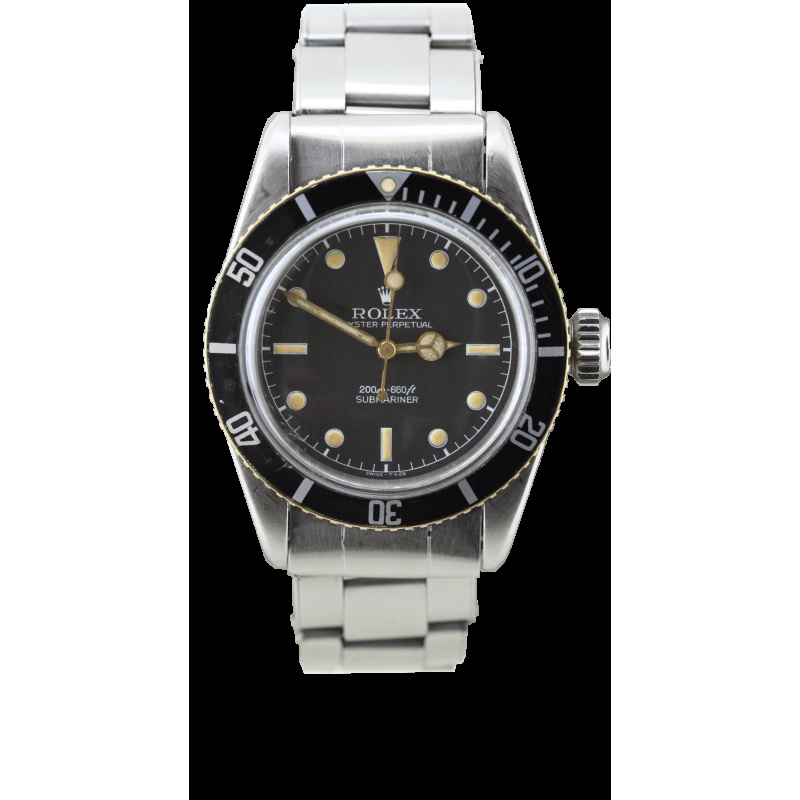 Rolex Submariner (source: Rolex)


Roger 'The Digital Bond' Moore
With Roger Moore in 1973, Seiko became the standard watch brand for double 0 seven. This meant an upgrade to more modern variants with, among other things, GPS and television. Pay attention: in 'Moonraker' you can see Moore wearing a Seiko 0674, in 'The Spy Who Loved Me' a Seiko M354 and in 'Octopussy' the Seiko Liquid Crystal TV watch. All equipped with (not so) standard options such as an explosive detonator, communication system and GPS tracker.


Timothy Dalton: Rolex and Tag Heuer
With Timothy Dalton in the role of the British secret agent, the Rolex Submariner became part of the standard equipment of 007 once again, but also the Tag Heuer Professional 200M can bee seen worn in 'The Living Daylights'.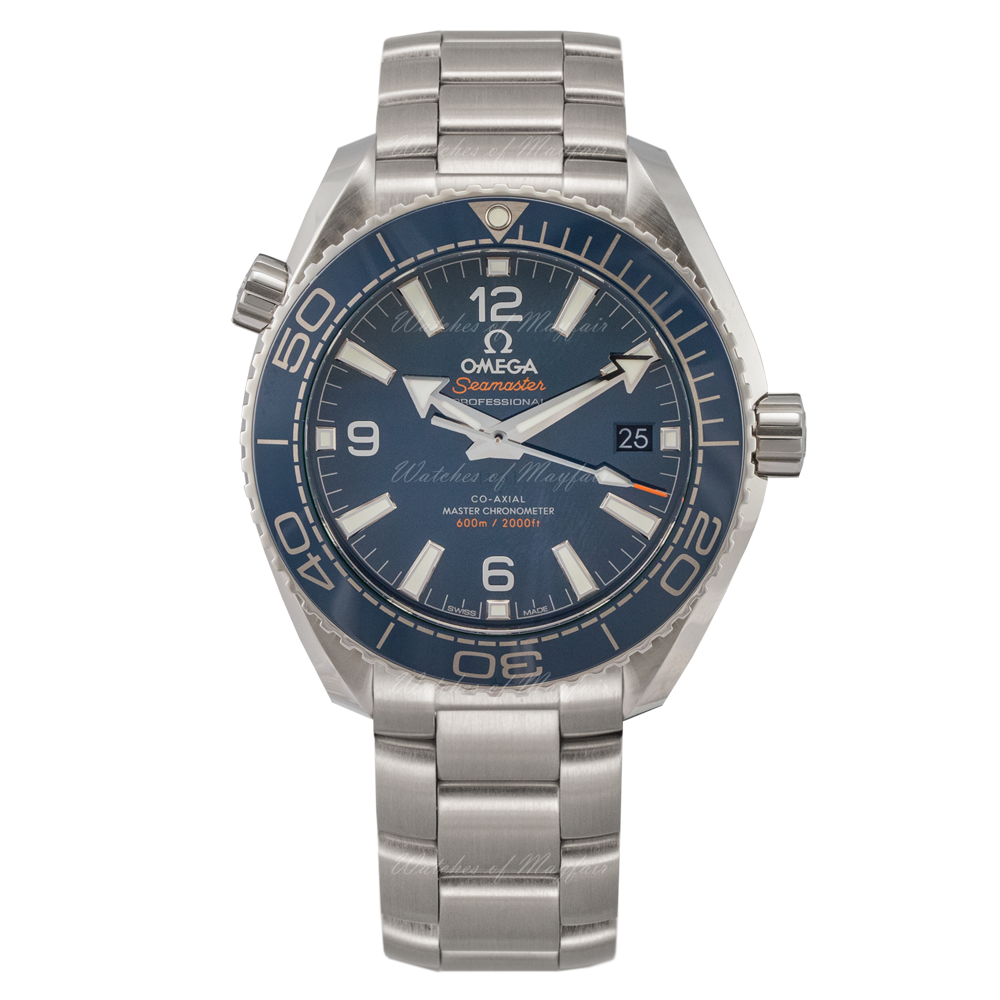 Omega Seamaster Co-Axial 600M (source: Omega)


Pierce Brosnan & Daniel Craig: Omega Bond
Since Pierce Brosnan became the new 'Bond' in 1995, Omega has been the regular sponsor of the James Bond films. The Omega Seamaster is the preferred model. For example, in 'Die Another Day' we see an Omega Seamaster 300M around his wrist and in 'Golden Eye' the Omega Seamaster Quartz Professional. Daniel Craig can bee seen wearing an Omega in 'Casino Royal', 'Quantum of Solace' and 'Skyfall'. Most preferred watch for 007 in these movies is the Omega Seamaster Co-Axial 600M.


Which watch does James Bond wear in 'No Time to Die'?
So it will probable not be a surprise to you that James Bond is also equipped with an Omega watch in 'No Time to Die'. In this case it's the Seamaster Diver 300M Omega Co-Axial Master Chronometer 42 mm 007 Edition. An automatic watch equipped with the Omega Co-Axial Master Chronometer 8806 movement.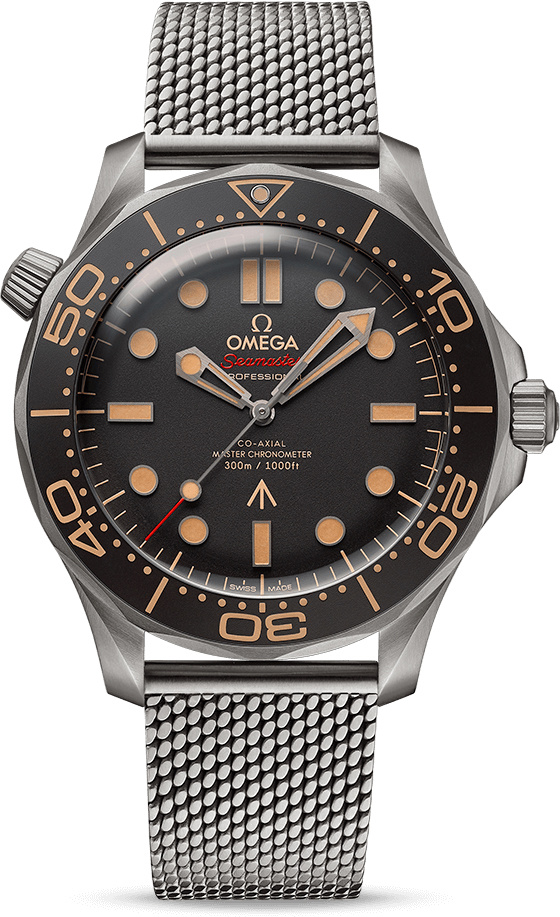 Seamaster Diver 300M Omega Co-Axial Master Chronometer (source: Omega)


This Omega Seamaster Diver 'James Bond' watch is made of titanium and therefore feather-light in weight, yet resistant to magnetic fields and very precise in time display.

Also read: Titanium watches : these are the advantages

How much does the James Bond watch cost?
If you're interested, the Seamaster Diver 300M Omega Co-Axial Master Chronometer has a price tag of €8,700. Unfortunately, we do not have this model in the shop. But if you're looking for a mega strong watch equipped with extensive gadgets be sure to check out our Citizen watches.



And how about the future Bond?
Well, we do not have a looking glass. It's unsure at the moment who will be the new Bond. It might even be a female Bond, so will we see ladies watches in the near future? Maybe Bond will go for a smart watch, but we think (and hope) not...