Looking for a Citizen Promaster watch? Then you have certainly noticed that the collection of Promaster watches is almost endless. Citizen Promaster brand exists more than 30 years. These sporty models are divided into four collections: Promaster Aqualand, Sky, Marine & Land. Hard to choose, isn't it? We'll try to make it a little bit easier for you so you might be able to choose the right watch. Read here all about the main differences between these Promaster collections. On land, at sea and in the air!


What qualities should your Citizen Promaster have?
Before you purchase one of these sporty Citizen watches you should especially ask yourself what you're planning to do with the watch. A Citizen is for sure up to almost any task but every Promaster watch collection has its own unique properties.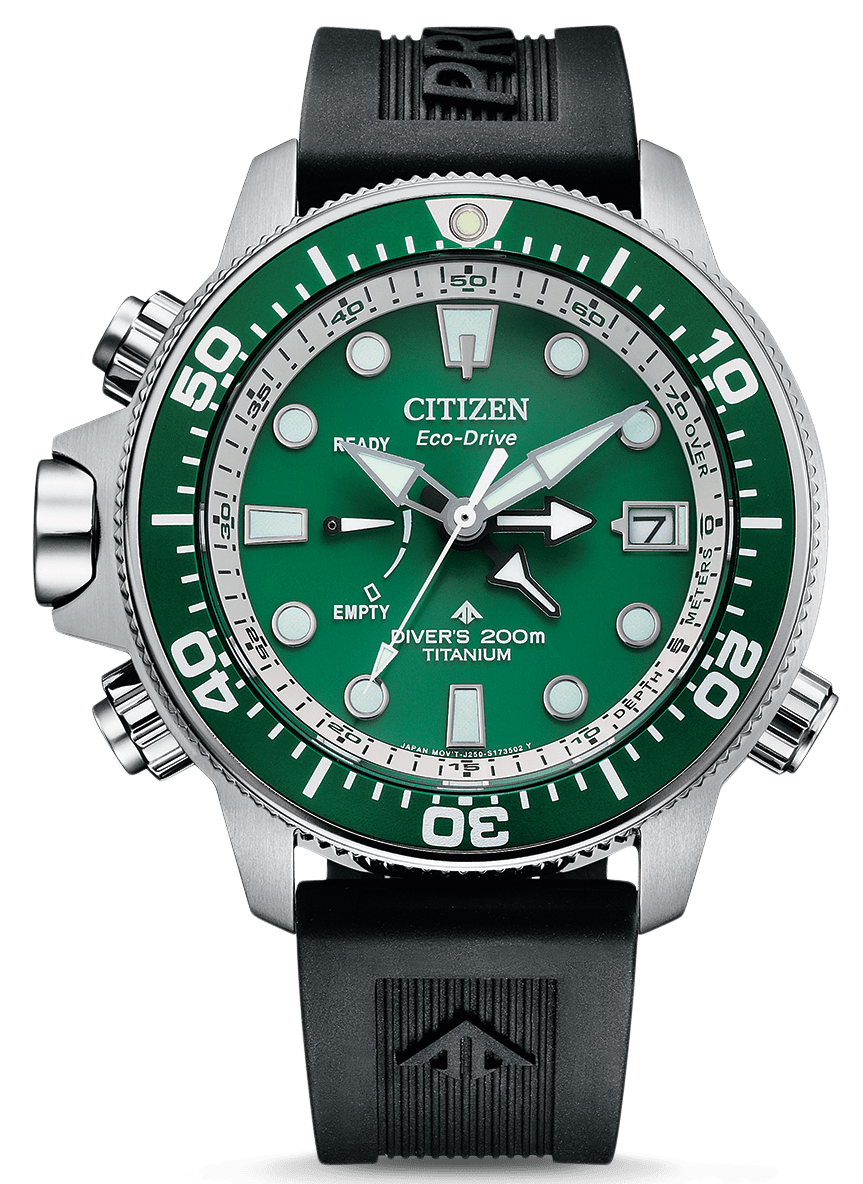 Citizen Promaster Marine BN2040-17X


At sea… Citizen Promaster Marine and Aqualand
Want to swim, snorkel or dive with your watch? Then a Citizen Promaster Marine or Aqualand is extremely suitable. These models are specially equipped to make it easier for water sports enthusiasts. With useful functions added like a depth sounder and decompression alarm. The watertightness is perfect: 200 meters depth should be no problem at all. A number of Promaster Marine diving watches come with a watch strap extension to make sure the timepiece fits around a diving suit.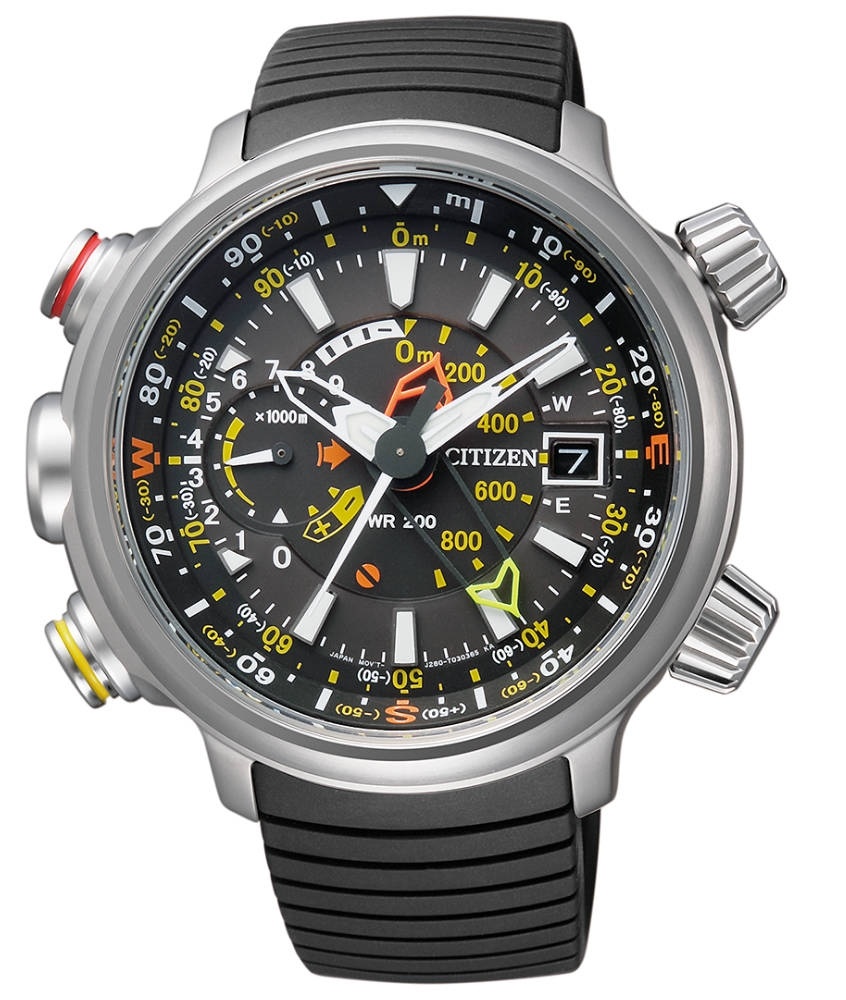 Citizen BN4021-02E Promaster Land 



Read also: 'Citizen Super titanium watches: the advantages'


On land: Citizen Promaster Land
Have no intention of going deep into the sea, but are you looking for a watch suitable for landlubbers? Then a Promaster Land is a suitable choice. These models come in different versions with handy tools such as an altimeter, chronograph or an eternal calendar. Of course, these watches are also waterproof, often up to a minimum of 100 meters.


Promaster Sky JY8020-52E
In the air: Citizen Promaster Sky
A Promaster Sky is a fantastic watch. Equipped with Eco-Drive timepieces that are charged by light, and some models are controlled by the atomic clock radio signal or a GPS satellite signal. These modern Promaster Sky watches are so accurate that a deviation of no more than 1 second per 1 million years is achievable!


Promaster: For adventurers and sports enthusiasts
All Citizen Promaster watches are therefore quite fully equipped. These watches are made for adventurers and sports enthusiasts. But even if your adventure doesn't go further than the living room, you can of course wear a Citizen Promaster.


Read also: 'Top 10 watches for men'

Good value for money
The most important feature is that these models have an excellent price/quality ratio. We do not often come across a defective Citizen and if there is a problem within the warranty conditions, it is good to know that Citizen offers an excellent and reliable service. You have a Citizen watch for life!


Curious about our Citizen Promaster watches? Check them out here in our webshop. You can also contact us for other men's watch brands.